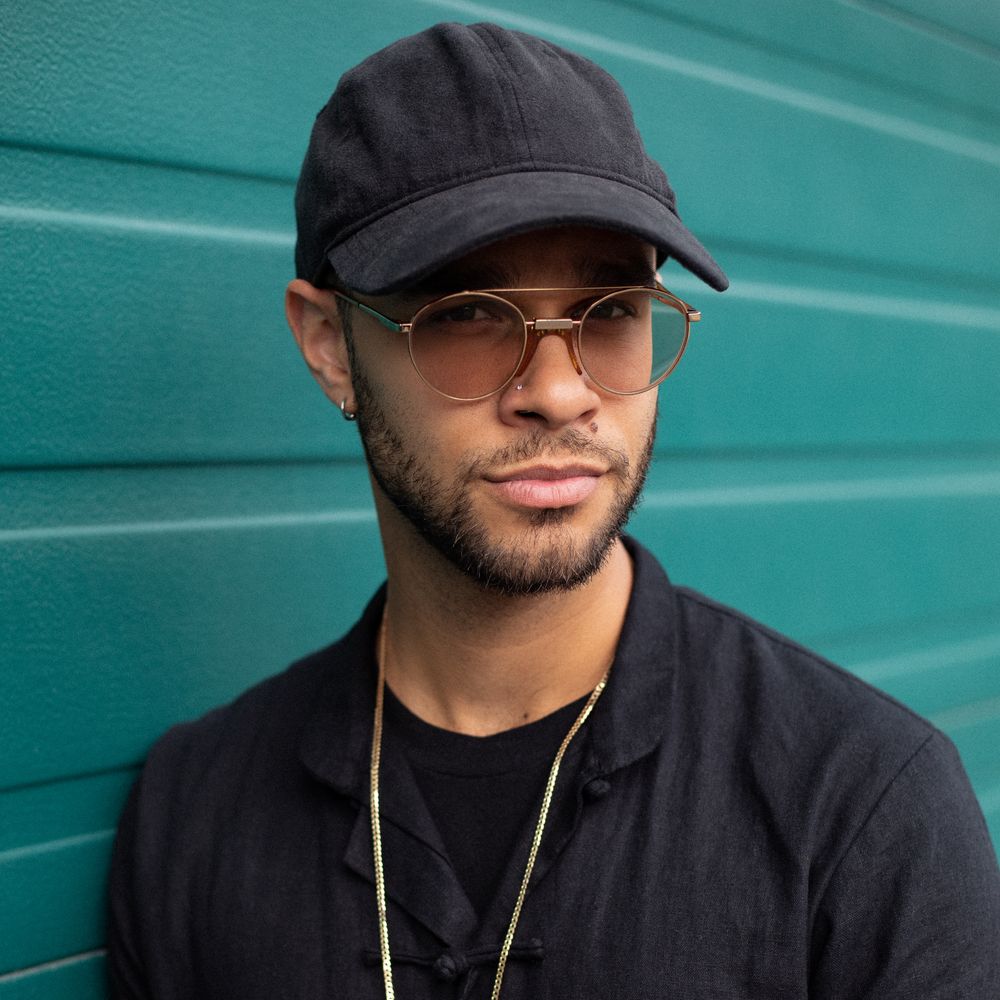 Steeped in the Soul tradition
Disciplined by Jazz
Raised by Hip-Hop
Milla Thyme is a true, devout artist, building on the foundations set before him, and fearlessly molding it to the present day and time. Born and raised in Toronto and based out of Montreal, Milla Thyme's artistry is undoubtedly remarkable, on a technical level few can replicate what he does. By intertwining his skills as a rapper, bassist, and producer/composer, he has set the stage for himself as a socially conscious rapper and proficient musician who has earned critical praise amongst his peers and across the country.

Being influenced by so many different genres, musicians, and artists; Milla Thyme's sound is a unique blend of Hip-Hop, Neo-Soul, and Jazz. His songwriting and well crafted verses speak to the experiences we all go through, making it easily accessible and universal. He looks to the iconic influential musicians like Stevie Wonder, Marvin Gaye and Miles Davis, to be inspired to push the boundaries and make music that will stand the test of time. 
As a member of Urban Science which host the #Le Cypher nights, one of the country's most notorious Hip-Hop & Soul jam sessions, he is one of the few artists in the country who performs on a continual weekly basis, as a rapper/host and bassist, making his skill sets sharp, and well refined. Members of the group have shared the stage with; Talib Kweli, Nelly, KRS-ONE, Snarky Puppy, Illa J, Anomalie and Eric Truffaz. Urban Science #LeCypher has held down residencies at the Montreal Jazz Festival's after-hours party series every single year since 2015.

While studying Jazz performance at Vanier College, Milla graduated with excellent marks and the Louis Contant music scholarship. After working on cruise ships as a musician for a few years he returned to study Jazz at Concordia University. In his first semester he won the department's most prestigious music award, The Trevor Payne Scholarship in Black Music. This past 2019 he was one of the handpicked artists to perform at the Toronto Jazz Festival's emerging artists showcase and POP montreal. Milla's passion, persistence and dedication to the culture, craft and music, make him stand out. 
The Milla Thyme band consists of: renowned drummer Thomas Sauvé-LaFrance, world touring keyboardist David Osei-Afrifa Gutierrez and Montreal's most in-demand guitarist Elijah Mansevani.